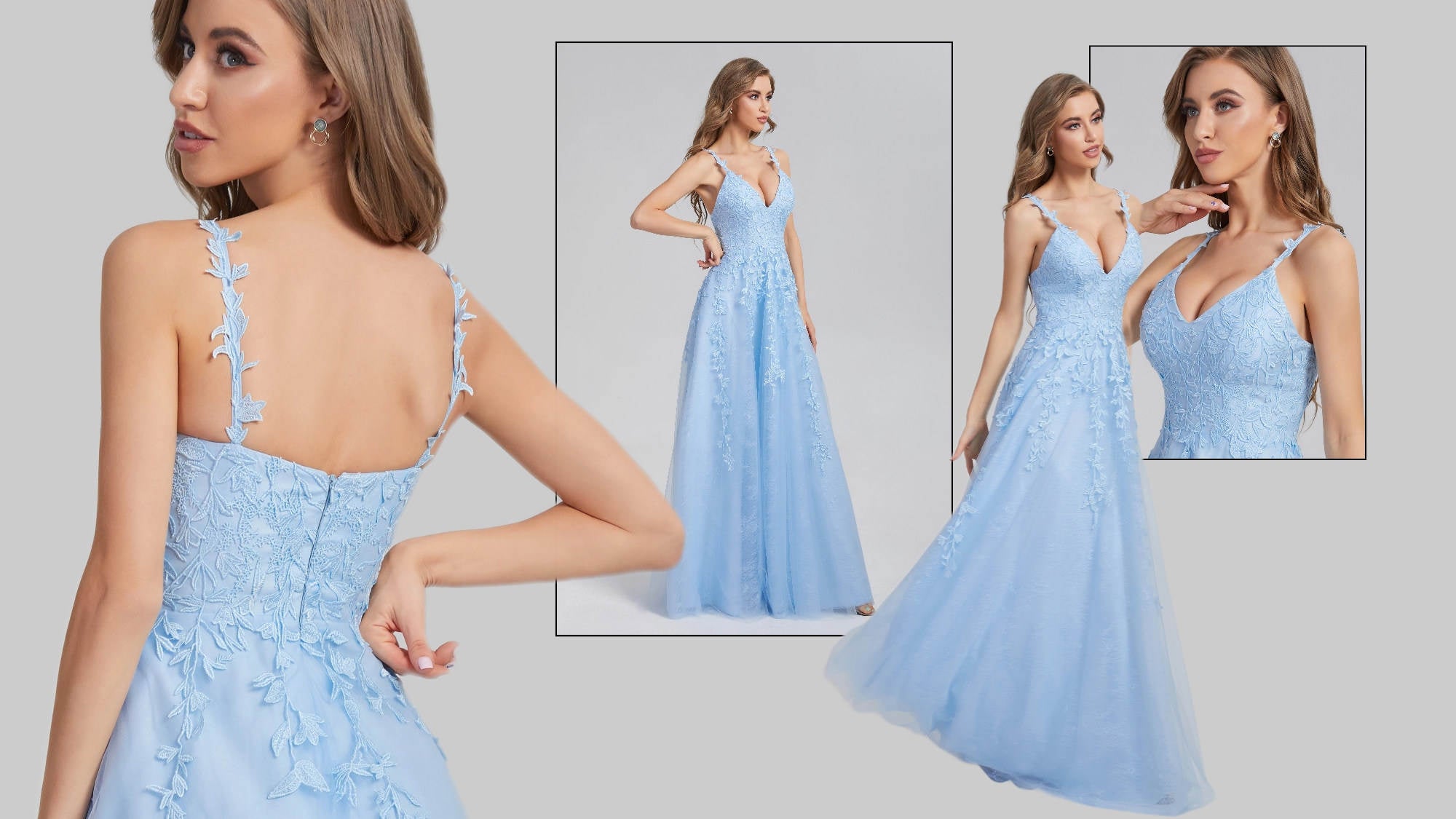 Are you having a tough time picking the perfect prom dress color? If you are, why not try going for light blue? This color is all the rage in the prom dress realm now for many valid reasons. It's incredibly soothing, first and foremost. It's not obvious. It's also remarkably versatile.
1.Light Blue Is Brimming With Beauty
There's no arguing just how gorgeous a color light blue is. It's a color that reminds people of nature, specifically the sky and the ocean. It's a color that can be soothing. If you want to be the epitome of cool under pressure, wearing a light blue prom dress may be the way to go. Pale blue is a color that can give off a feeling that's lovely and innocent. If you want to invest in a breathtaking dress color that isn't particularly intense or sultry, light blue may be optimal.
Sporting a light blue prom dress can be smart for people who appreciate length. Do you want to wear a floor-length prom gown that can make you look fresh, elegant and modest? There are few colors that can complement floor-length pieces as well as light blue can. Light blue actually is an incredibly versatile color for dresses. It's not only a favorite in the floor-length realm. It can make flirty knee-length dresses look even better as well. If you want to pick a prom dress color that doesn't feel limited, blue light may work out.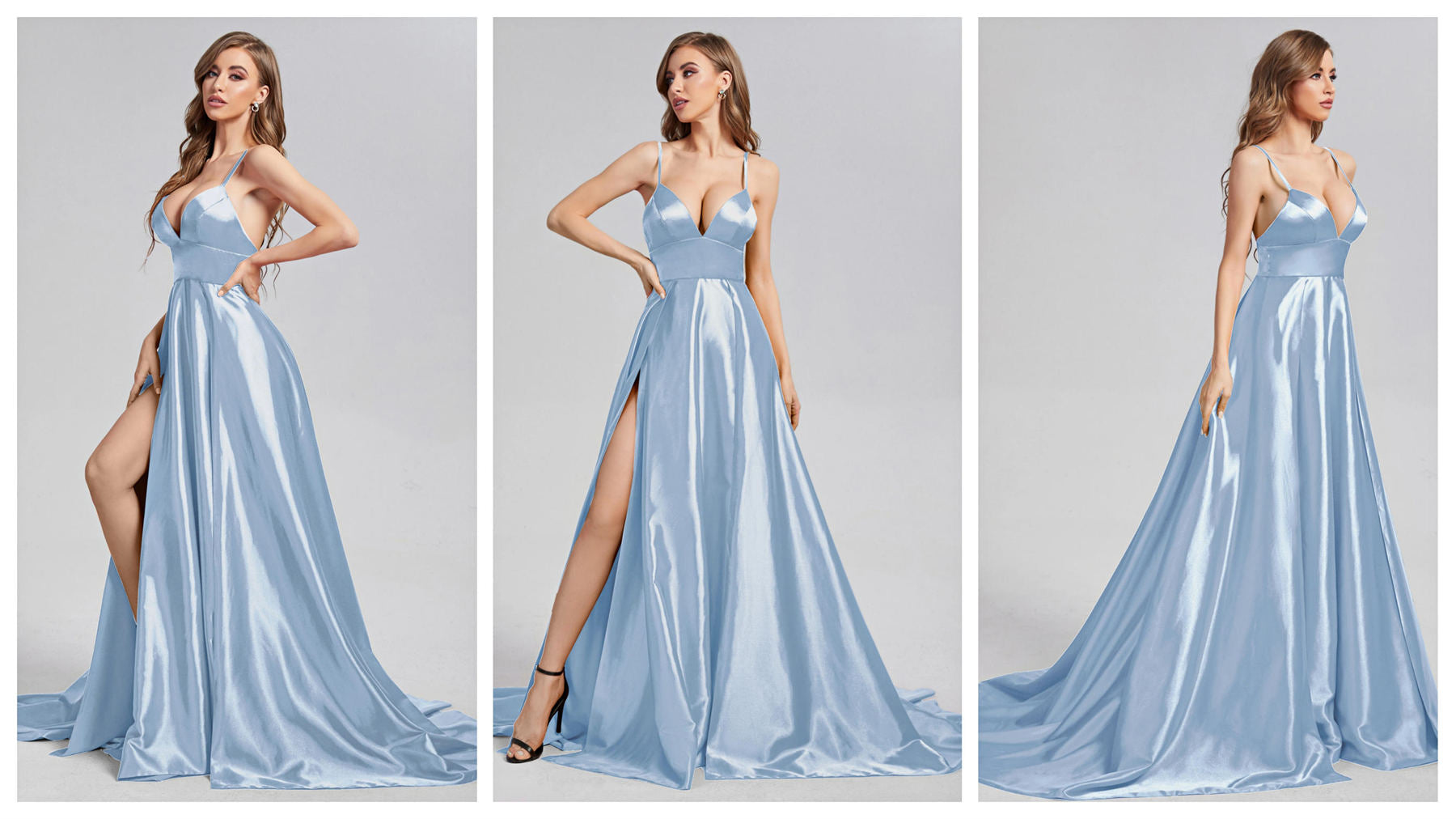 Again, light blue isn't just a powerhouse for floor-length and knee-length dress options. It's a powerhouse among fans of mini dresses. If you want to showcase your prom night gams with pride, then it may be smart to zero in on any and all of your light blue options. Light blue is impressive due to the fact that it can boost the class of any kind of prom dress. If you want to appear sexy and cool without going overboard, you should wow the prom crowd by putting on a mini light blue prom dress.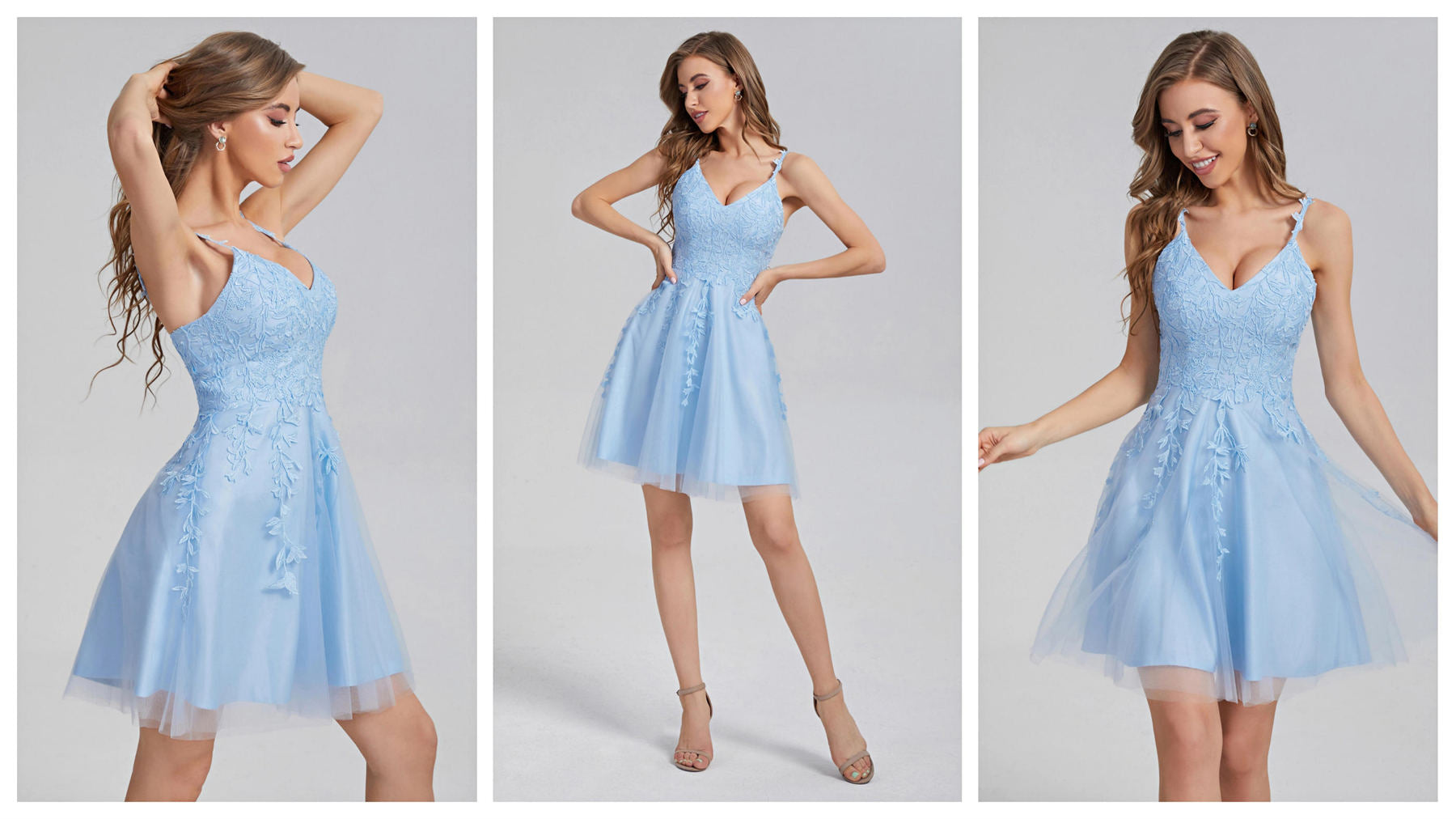 Satin dresses are lovely and enduring. Fortunately, there are so many choices in satin light blue prom dresses lately. If you want to look incredible in a prom dress that has a soft and luxurious texture to its credit, then you should look into all of your satin options. Satin prom dresses can make the vast majority of body types look even better, too. And this off-the-shoulder satin dress can show your perfect neckline and maximize your sexuality.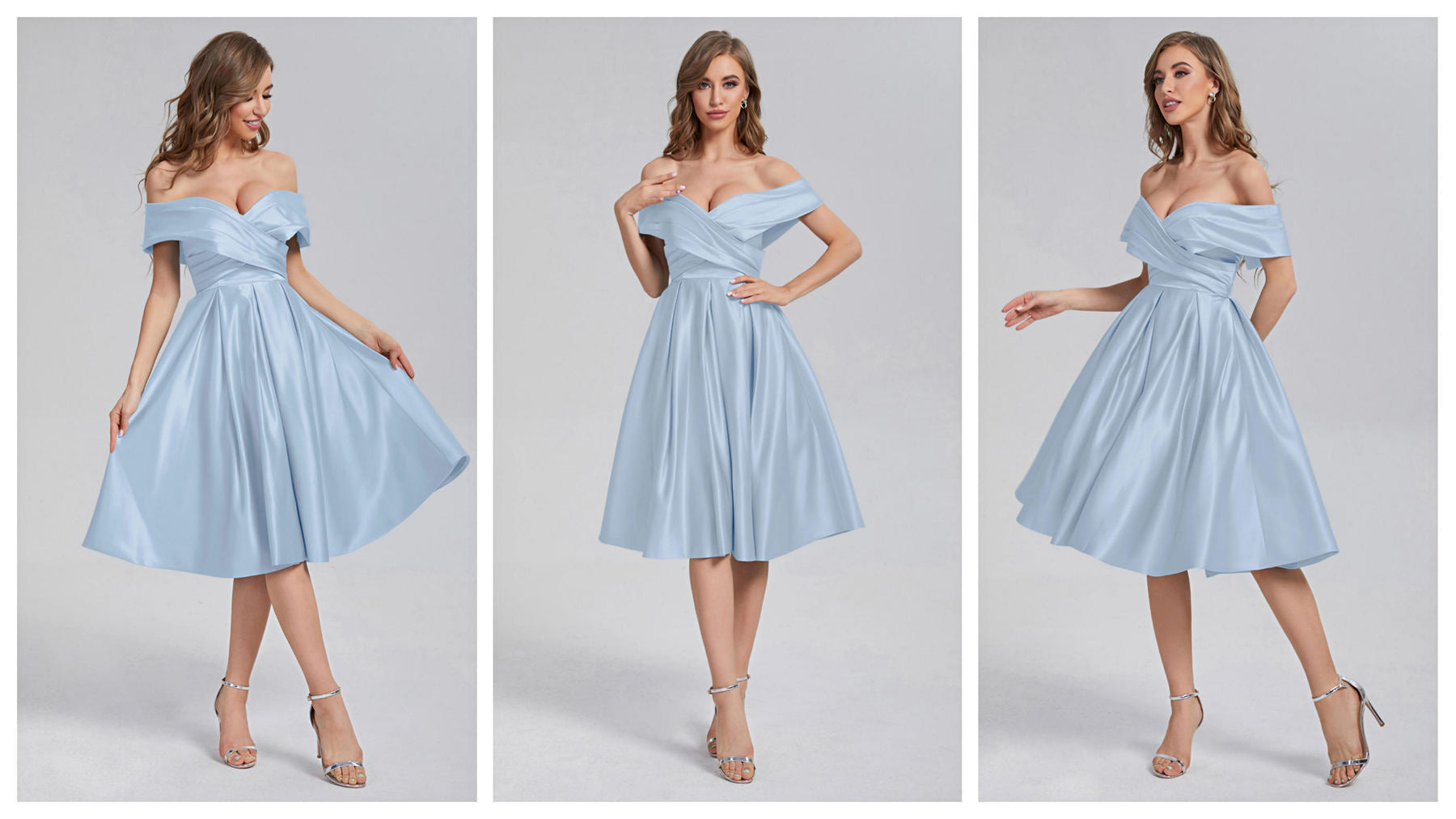 Dress appliques can give you a feeling of prom night freedom that's unequaled. Thankfully, light blue is a color that happens to work well in the appliques universe. Light blue can make a wondrous backdrop for appliques of all kinds. It can also be a terrific idea to go for appliques that are light blue themselves.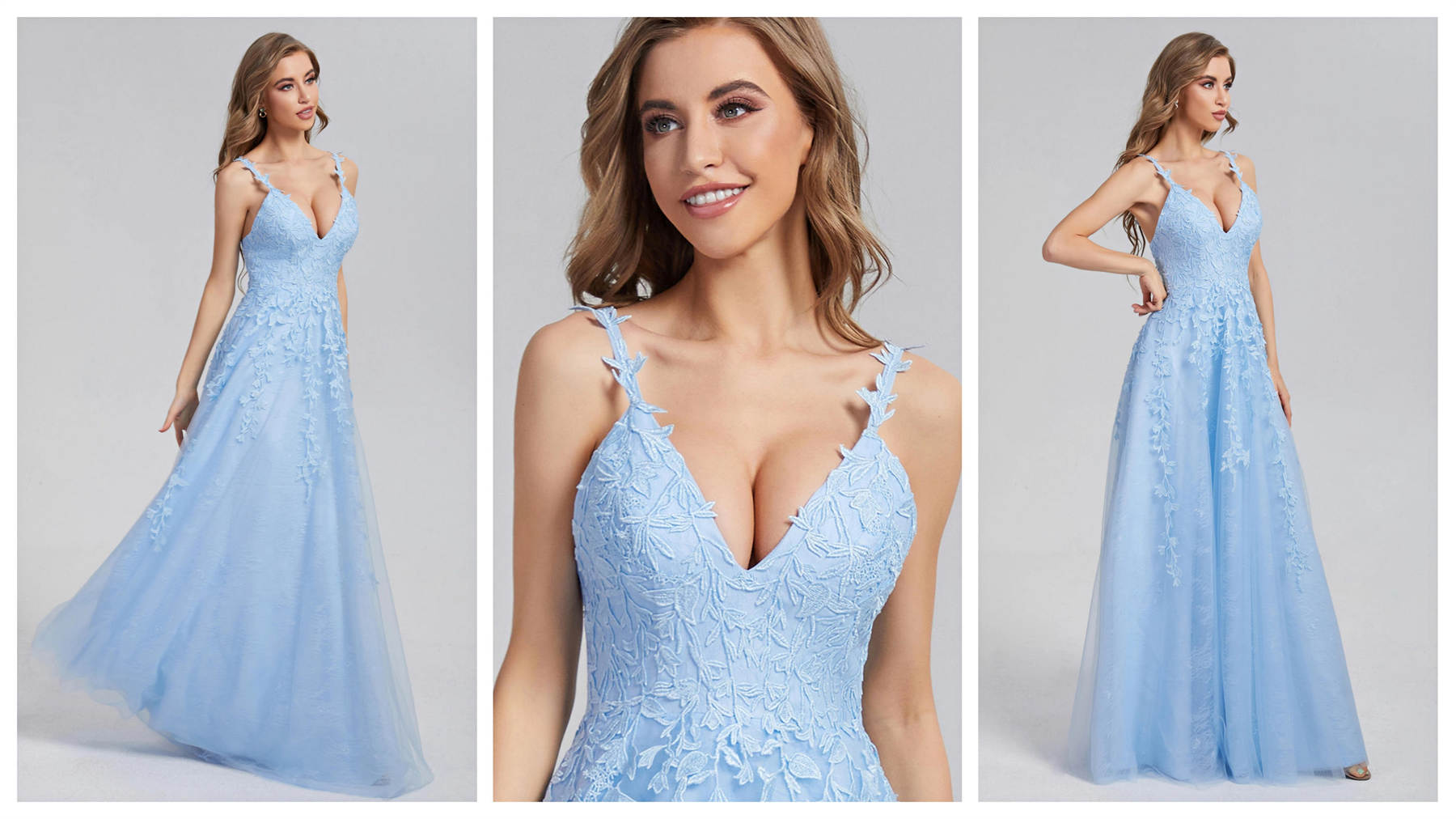 Light blue is the colour of sky. The colour, which is from the nature, can bring the most comfortable and internal harmony to people who dress and enjoy it. So, try to own and rock a light blue prom dress, and dress the sky colour on!