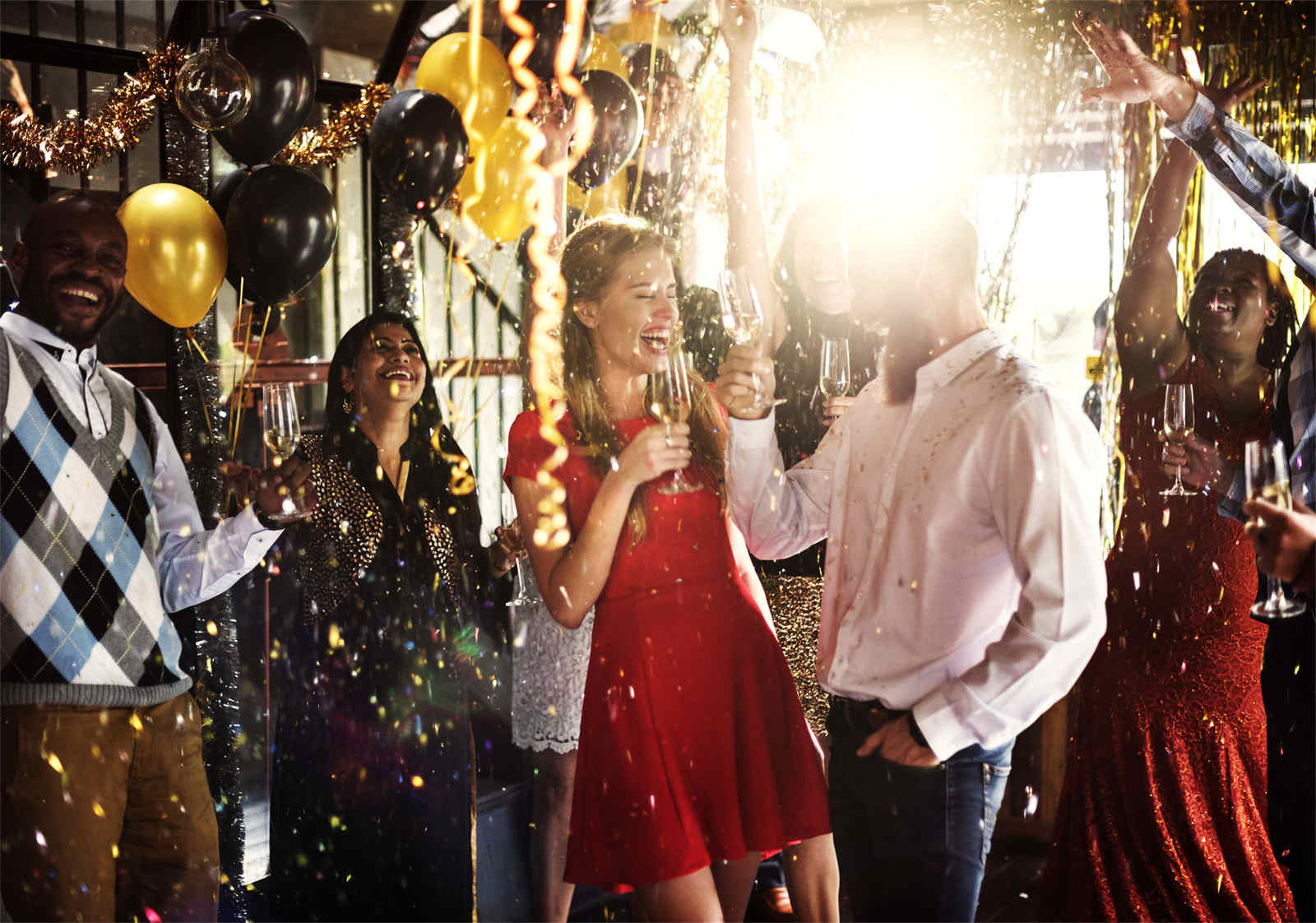 If we start talking about parties, many people will come out to say that they like to celebrate and have a good time with friends or just to meet new people, which is also true that lately, they tend to choose party themes to make them a little more unique. and even special, some need costumes, outfits and vintage dresses of the time to look sensational, the idea of ​​this is to make it a different night, out of the ordinary and ordinary, so keep reading and find out about 10 Best College Party Themes for Your Rager:
One of the most used is the Hollywood theme, and it is the first and one of our favorites because it is one of the most sophisticated and elegant, perfect for a celebration of this type, Hollywood is linked with film, glamour, stars, lots of gold and champagne, for this type of party, the dress code always goes for the choice of elegant, extraordinary long dresses with a lot of shine and presence, with beautiful hairstyles, makeup, and accessories to complement the look. perfection, it will undoubtedly be an unforgettable night for many.
it is impossible to connect the years 20 with the Great Gatsby, and it is that this character was known for celebrating large and luxurious parties in his house where everyone had fun until dawn, that is why people have opted to recreate this party style, dress code, where women will need their best outfits, with the help of vintage-style dresses of the time to be able to agree with the theme of the party and look spectacular to dance the best Jazz songs.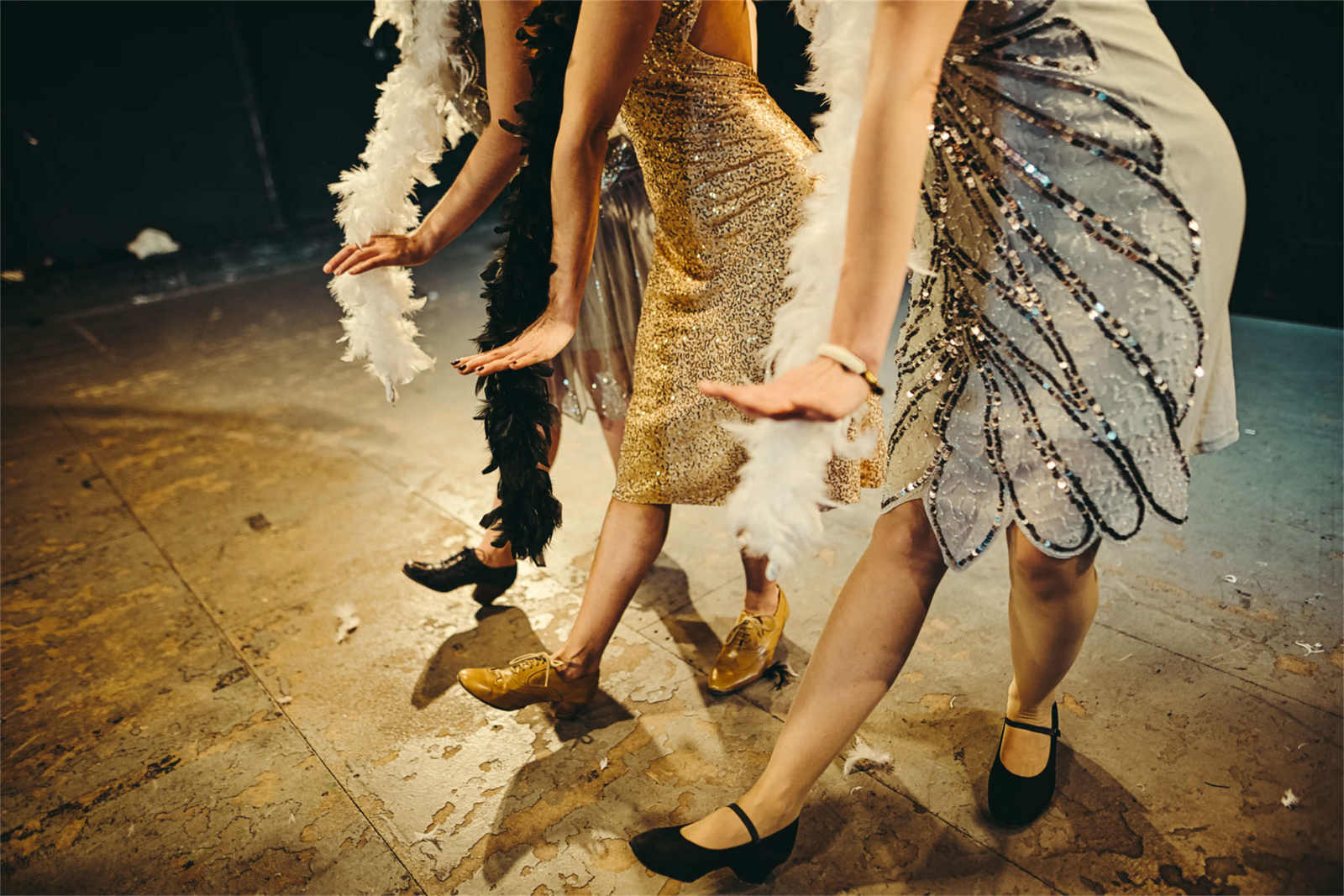 3.90s Party:
Continuing with the idea of theme parties and different eras of society, we have the 90s, something a little more current, full of color and personality in which you will not be able to stop having fun from the moment you choose your outfit, choose the style of music that will be played and the type of decoration full of color and disco balls to dance all night with the great hits of the 90s, it is one of the most used and most repeated by people, already which is ideal and the atmosphere suits everyone.
4.Las Vegas Casino Party:
If glamour is still your thing, after the night in Hollywood, casino parties follow as if you were in Las Vegas. This type of party is ideal for showing off and taking advantage of elegant and sensual looks while playing poker, blackjack, or any game that you would usually play in a Las Vegas casino, it is a night of enjoyment, excitement, lots of leisure and the ideal time to enjoy good drinks and the excitement of the game, and remember: what happens in Las Vegas, stays in Las Vegas.
5.Mermaid-style party:
Lately this party style has been seen, although they are not so common, it is somewhat different and the favorites of many women, since they can use beautiful colors that are linked to marine and mermaid colors, look beautiful with beautiful blue, purple and pink details and lots of glitters as if they were covered in beautiful shiny mother of pearl. It's up to you if you want to wear a beautiful mermaid cut dress, something full of sequins, a short dress, or a beautiful seashell bra if you want to feel like Ariel in the Little mermaid.
Another widely used theme is the night or days in Paris, it is a very practical and very chic theme, just to enjoy a good time where you can wear beautiful outfits and dresses, remember that Paris is the capital of fashion And just for that we must give importance to what we will wear that day, so be careful with what you plan to wear, besides, the idea is to enjoy the party and create special moments with close people and friends, right?
7.Romantic spring party:
When spring arrives we can not stop thinking about a garden party full of flowers and nature with beautiful lighting, that is why a good dress with spring tones such as purple, pink, green, and peach do not may be missing from your list of possible outfits, it is a special theme to be able to connect with nature, enjoy music while you are outdoors.
8.Metallic party:
In recent years, metallic colors have been a trend in many areas, from fashion, decoration, and even in theme parties, since it is a color that gives a plus of elegance to the decorations, but in this case, the parties have also taken it as a dress code, and we cannot deny that there are beautiful dresses of different fabrics with metallic colors that will make you look good at all times, so dare to do something different and choose a theme of the unusual party.
9.Party in New York:
What can't we say about the city that never sleeps? One thing is clear and that is that the best fashion shows are held here, also, it is a theme that is usually used at parties with beautiful decorations linked to the big city, music by people who were born in this place or songs that speak of the big apple, that's why your outfit must be perfect to be able to agree with the theme and spend a great night with all your friends, a night full of music, fashion in the best style of the city that never sleeps.
10.Roman Party:
One of the most used for frat and sorority parties, but why not take it to a higher level? We can turn it into a special night with beautiful outfits, just as if you were in a celebration in a Roman temple worthy of emperors, there is nothing better than filling the place with decorations in white, red, and gold to give the place more grandeur, full of wine, food and with looks according to the place.
Conclusion
To close, we can only say that we hope this list will be of great help for your next celebration plans, the idea is that it is a night that everyone enjoys and no one forgets, so get ready for the best night of your lives.