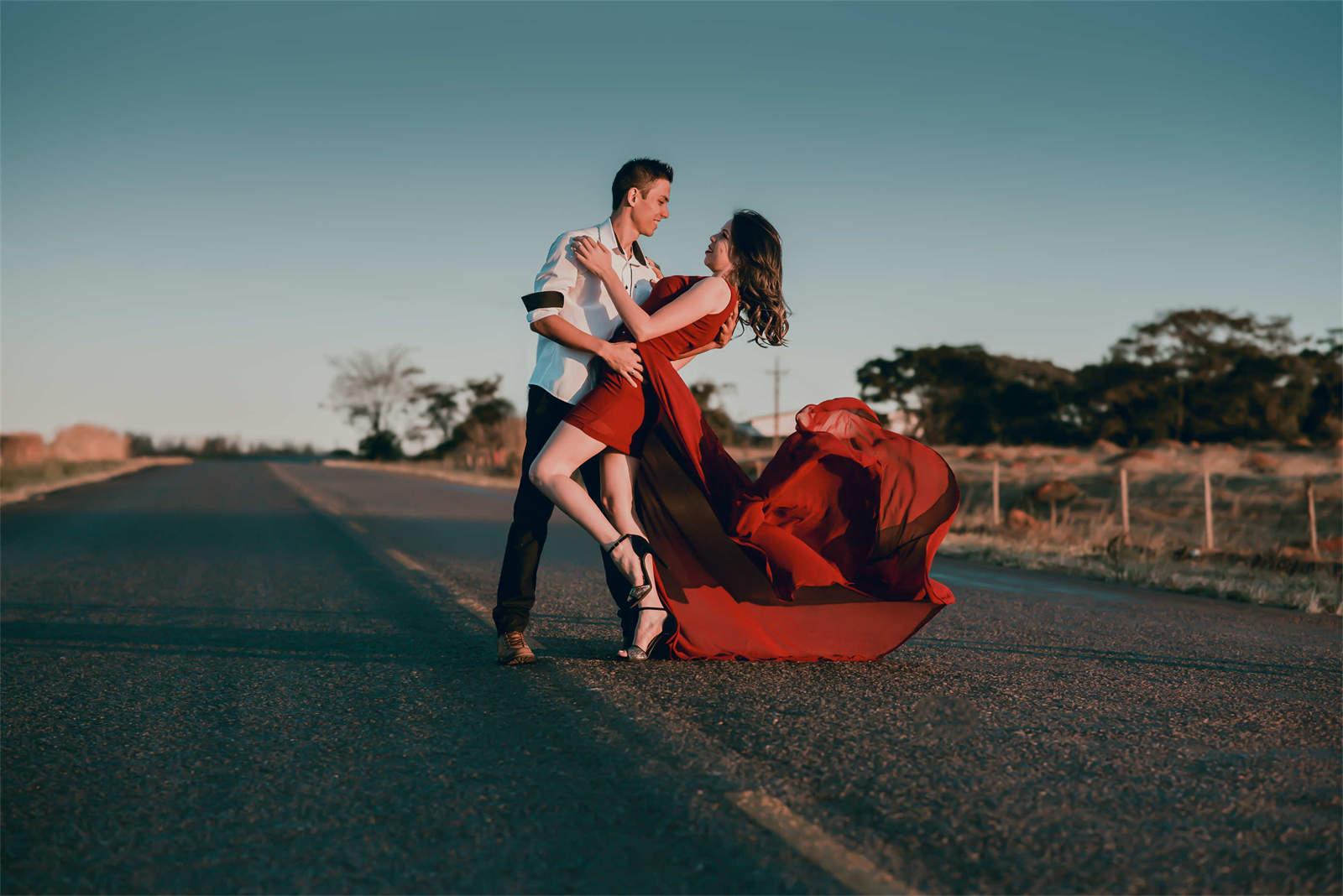 There comes a time of the year when special moments begin to be celebrated, from weddings to special celebrations such as promotion parties, that is why it is normal for women to enter into a dilemma in the perfect choice of prom dresses since in the market there is a lot of variety of design, style, color, and many other things. But on this occasion, one of the colors most chosen par excellence in this type of celebration is burgundy; But why does this happen? , it has been proven that women choose to use this color to enhance their sensuality, power, and beauty, and much more in certain types of celebrations that they attend and more if they are important nights for them, it is also said that depending on the design of the dress and the silhouette of the dress can express different feelings and convey everything you want
That is why, on this occasion, we want to give you 5 reasons and much more why you should take into account when choosing a Burgundy Dresses, and look fascinating that night and that you look good in the photos for the memory, so keep reading to learn more about it:
1. It is a special color:
As we said before, burgundy is a color that transmits many things to others, in addition to helping to enhance the sensuality and elegance of women and to transmit power and self-confidence, and if combined with accessories, makeup and a hairstyle to match, a chiffon mermaid dress with straps, which thanks to this type of mermaid cut design, and this delicate fabric in which it is made, and even though you choose a simple design, let us remember that sometimes less, What's more, you can transmit everything you want. In addition, in the burgundy color, you can look beautiful, sensual, and sure of yourself at all times, managing to awaken different sensations in others.
2.It always looks good:
One of the wonders of this color is that no matter your skin tone, hair tone, or body shape, this color will bring out your best attributes and the best of you, it is a color that It adapts to everything and regardless of the differences, it always fulfills its mission of making us feel good, shine and look beautiful on this important night. An example of this is wearing dresses with A-line silhouettes, this type of silhouette favors any type of person, whether tall, short, or with any type of body, making them look beautiful and special, in addition to that if you choose a design classic, timeless, you will have a dress that will adapt to any season of the year and for any celebration in which you want to use it over and over again.
3.It illuminates your face:
Thanks to the fact that it is a vivid and powerful color, it enhances the features of your face, making it look more refined and special, yes, remember to choose the right makeup for your type of face and eyes. , and according to the dress you want to wear, we must remember that each color benefits both the look and what we seek to convey to others, so be careful when choosing the elements to complement your dress, another good option that we bring for you: they are dresses with silk fabric, these beautiful dresses with this style of design are usually made with the best fabrics of this type so that the dress is a work of art in you, in addition to helping to illuminate the face and highlight the best of you throughout the night, it will undoubtedly make you shine and naturally steal all eyes from the place, yes, remember to have attitude and self-confidence to give it your true essence and it is what awakens sensations in you and the guests.
4.It is eternal and universal:
As we always say, burgundy is a color that will never go out of style, it will always be in trend and it is a color that adapts to any type of dress design and for any occasion, whatever it may be your favorite style, from the simplest to the most ostentatious, will always look good and is a safe and winning option at all times. Here we leave you another example of a winning, eternal and universal option: every dress that is made of chiffon and has a beautiful skirt will make you look elegant, whatever the design, they are also dresses that will serve you at any time of the year, for any celebration in which you have to look elegant and beautiful, let's remember that you can wear the same dress with different accessories and convey a completely different look than the previous one.
5.It can be whatever you want it to be:
Like everything in this life, everything is subjective and you will give it the meaning you want, the same thing happens with colors, everything will depend and will have the meaning according to what you want to convey, what the same happens with the dresses, it is your decision if you want to look sexy, delicate, elegant, powerful or a little more unnoticed, we can only say that you are careful with the elements you choose and that they are the right ones, already in itself, the burgundy color. It is a color that seeks to stand out and transmit sensuality and elegance. A good example of a beautiful dress is the Off the Shoulder dress, this type of garment highlights and shows your shoulders in an elegant, delicate, and very beautiful way, and if you manage to get one that has a beautiful mermaid silhouette that highlights your best curves, which will undoubtedly convey just what you want. What do you want on that special night?
6.It gives you energy:
Whether it is a gray, cloudy, rainy day, wearing a burgundy dress will lift your spirits and anyone who sees you, remember that there is a psychology of color and it was found that the tones belonging to reds transmit energy, sensuality, power and many more things, but in this case, we will only emphasize the feelings that this color awakens, and more if you choose different types of textures, in general, if we use dresses with delicate lace together to beautiful chiffon fabric, it will surely become a romantic and special look for you.
Conclusion
We hope that these reasons have been enough for you to understand why you need to have a burgundy prom dress on such a special night for you, that is why we think that the appropriate way to close this article is by telling you that it is our favorite color for many reasons, but the main one is that it is a color that helps women feel sensual, self-confident and gives them that power they need to shine, especially on such an important day.